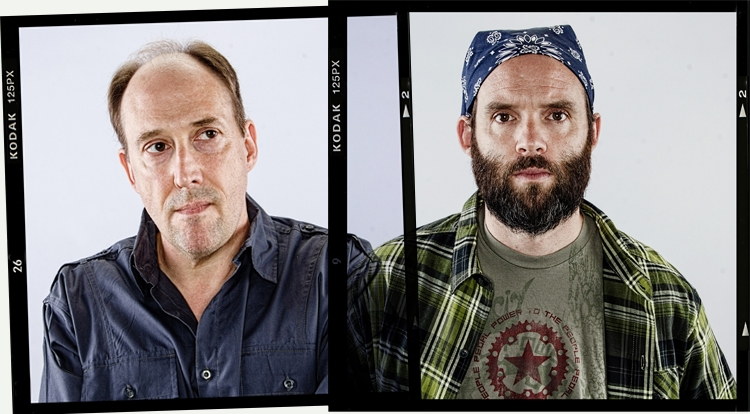 Portland Center Stage presents an interpreted performance of


"The Body of an American"
Thursday, October 18, 2012
Deaf Theater Chat begins at 6:30 pm
the play begins promptly at 7:30 pm
By Dan O'Brien
Directed by Bill Rauch
Inspired in part by the book Where War Lives by Paul Watson
"With a masterly script and commanding performances, Portland Center Stage's new, world-premiere production brilliantly casts a light into humanity's shadowy psychic spaces. " Jonathan Frochtzwajg of Portland Monthly Mag.
(from the PCS website:) War reporter Paul Watson has witnessed some of the most devastating scenes in modern history, and created perhaps the most disturbing image of modern warfare: the photograph of a dead American soldier being dragged through the streets of Mogadishu. As the ghosts of the tragedies he's recorded bear down on him, his story catches the attention of playwright Dan O'Brien, who's battling ghosts of his own. In locations as varied as Kabul, Los Angeles and the Canadian High Arctic, the two men form a tentative friendship in a quest for absolution. The Body of an American is the story of their relationship, and the roles each take in helping the other process the responsibilities, and the damages, of bearing witness.
*