Artists Repertory Theatre
presents
an interpreted performance of
Written by Heidi Schreck
Directed by JoAnn Johnson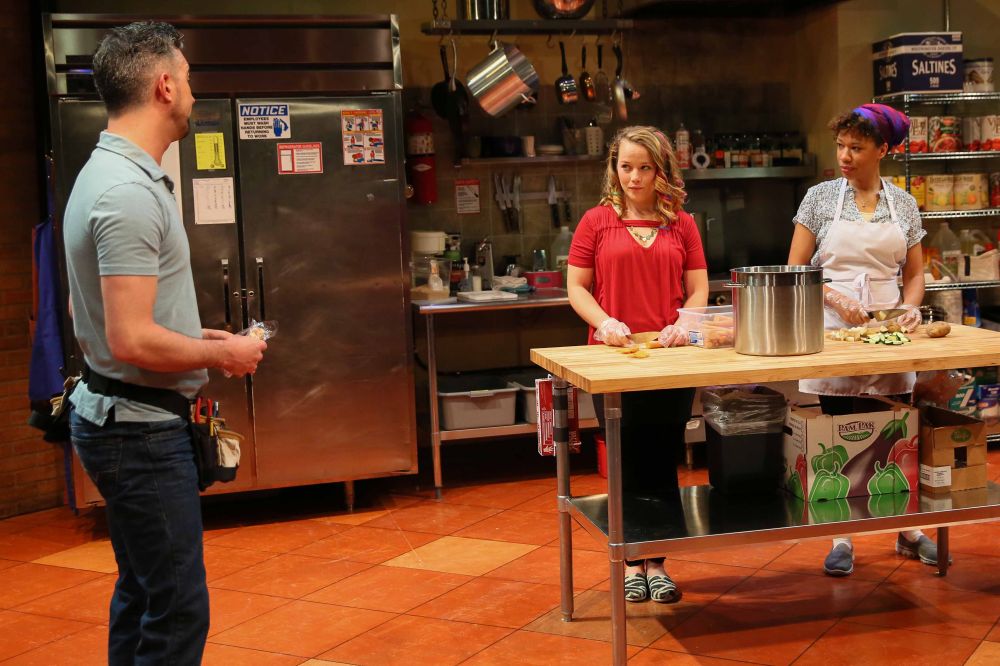 Artists Repertory Theatre
1515 SW Morrison, Portland, OR
on the Morrison Stage
Saturday, May 28th at 2:00 pm
Interpreters: Dot Hearn and Kassie Hughes
Tickets:
$35 with code WHOOPS - request seats in the interpreted section. Box office 503.241.1278
In an industrial soup kitchen in the Bronx, Shelley is a nun struggling to pray and questioning her life's work. Her world in service to the needy, alongside a Dominican immigrant security guard and joke-writing "regular," is rocked when a rainbow-haired college drop-out comes to volunteer. The girl's enthusiasm and erratic behavior will change the course of their lives. With touching humor this motley group unravels the intricacies of need, the vagaries of compassion and limits of forgiveness.
•Recently seen Off-Broadway comedic drama
•Susan Smith Blackburn Prize 2014/15 Finalist
•West Coast Premiere
RUN TIME: 1 hour, 45 minutes. No intermission.