Upcoming interpreted performances for January - March of 2015. Watch for updated information and reminders as each show nears. You can also click on each play's title to link to the production website for more information and to purchase tickets.
[Updated 1/8/15]
The offerings include a humorous mash-up of Chekov plays; a journey of self-discovery after discovering a dead man's cell phone; relationship issues in Cairo, family drama pending publication of a memoir; classic Tennesse Williams; a free staged reading done in collaboration with Reed College; a play about politics, religion, and gay rights; and four interpreted performances of "Tribes," the story of a Deaf man's journey to belonging.
Portland Center Stage
Jan 29, 2015 at 7:30 pm
"Winner of the 2013 Tony Award for Best Play, complete with all the comic genius that only Christopher Durang can deliver. Vanya and his sister Sonia tolerate their mediocre middle-aged lives, until their movie-star sister Masha returns for a surprise visit with her boy-toy Spike that really shakes things up."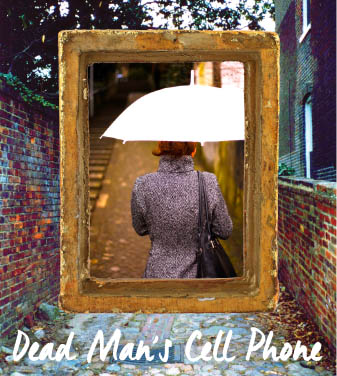 Profile Theatre
Feb 6, 2015
Dead Man's Cell Phone
"When Jean takes possession of of the cell phone of a dead man, she is thrown into a mysterious journey of self-discovery and awakening. Through this small modern device, she finds adventure, purpose and even love – but at what cost? this hilarious and paradoxical treatise on the digital world probes at the thin line between reality and fantasy, privacy and openness, and even life and death."
Artists Repertory Theatre
Feb 8, 15, 21 at 7:30 pm; Feb 28 at 2:00 pm
"A scintillating contemporary drama centered around Billy, the only deaf member of his family, whose search for family acceptance as he delves into the Deaf Community sparks often funny but fierce tensions at home. Grappling with the significance of language and the urge to belong, this Portland debut follows triumphant productions Off-Broadway, at London's Royal Court and Chicago's Steppenwolf Theatre. 2012 Drama Desk Award for Outstanding Play."
Portland Center Stage
Feb 12, 2015
Threesome
"A World Premiere! Leila and Rashid, Egyptian Americans with ties to Cairo, attempt to solve their relationship issues by inviting a relative stranger into their bedroom to engage in a threesome. What begins as a hilariously awkward evening soon becomes an experience fraught with secrets, raising issues of sexism, possession and independence."
Brandon Woolley at Shaking the Tree Studio
Feb 26, 2015
The God Game
"
Politics, Religion, and Gay Rights
"
Profile Theatre
March 3, 2015 FREE Staged Reading
Sarah Ruhl's adaptation of Chekov's
In collaboration with Reed College.
Portland Center Stage
March 12, 2015
Other Desert Cities
"In this hit Broadway comedy, Brooke Wyeth returns home after a long absence to celebrate Christmas with her well-connected, conservative parents in Palm Springs. In a dramatic shift, Brooke announces that she is about to publish a memoir dredging up a pivotal and tragic event in the family's history — a wound they don't want reopened. In effect, she draws a line in the desert sand and dares them all to cross it. "All family reunions should be this satisfying… The Best New Play on Broadway!" —
The New York Times"
Portland Community College
March 14, 2015
Hairspray, The Broadway Musical
"

Can Tracy Turnblad achieve her dream of dancing on the Corny Collins show? Can the youth of 1960's Baltimore change the division between black and white by bringing the city to it's feet, or will the adults who can't change bring them to their knees? This beloved musical will certainly bring you to your feet, if you can stop tapping them!

"