Profile Theatre presents an
interpreted performance
of:
"Blood Knot"
by Athol Fugard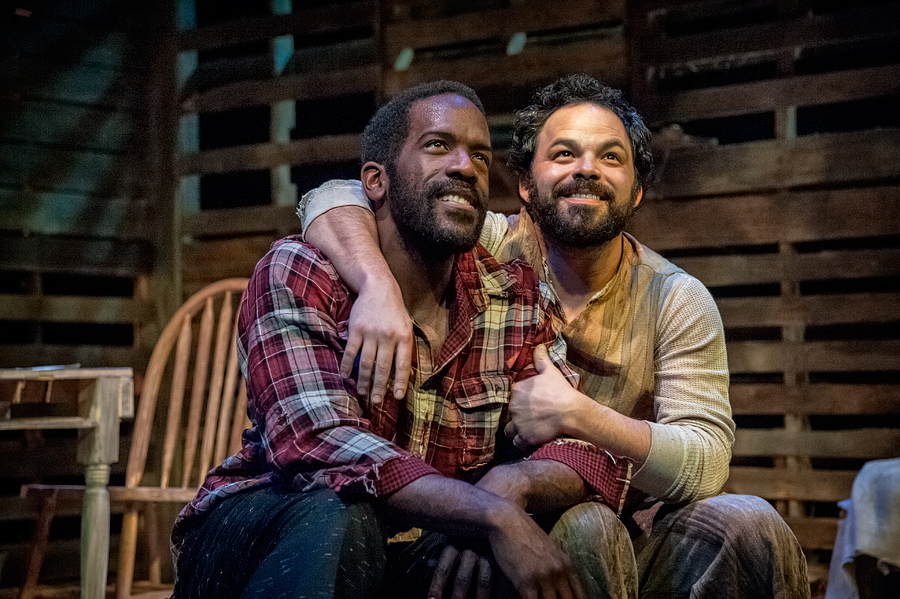 Ben Newman as Morris and Don Kenneth Mason as Zach
Jamie Bosworth Photographer

"It's scary, funny and sometimes shockingly raw...This is intimate, total theatre."
- Oregon ArtsWatch, Bob Hicks
Read the full review
This week! Thursday 3/7/13 at 7:30 pm
Profile Theatre, 3430 SE Belmont St. Portland, OR 97214, Phone: 503.242.0080
Order tickets online
.
Brothers Zach and Morris live together in a one-room shack in Port Elizabeth's black housing slum, unable to escape until enough money is saved from Zach's job guarding the entrance of a Whites Only park from non-white children. As light-skinned Morris tries desperately to hold on to his only family, he inadvertently creates a chasm that might never close, forcing dark-skinned Zach to ask the most dangerous question: Is love only skin deep?